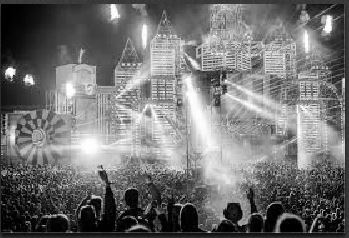 Did you know that Slayer toured with Stryper at one point? Some concert lineups make you want to scratch your head and say "WTF???" Tonight, Lou, Lily and Keith talk about some of the craziest concert lineups of all time.  Featured Loudini Artists:   Aboleth   Conquer Divide   Shaman's Harvest   Molasses Barge
Aboleth
vocals: Brigitte Roka
baguitar: Collyn McCoy
drums: Boll3t
produced by Ulrich Wild
recorded/mixed/mastered by Ulrich Wild in The Wilderness
assisted by Raidar
drums performed and recored by Marco Minnemann
background vocals on Wytches bt Marina Kiss
artwork: Brigitte Roka
photo: George Contreras
thanks you: Marina Kiss Kayukov, Edward Kayukov, Qin Li, Kyna Li McCoy, Daiane Daros, Kuzya, Rufus, Huckleberry
all songs written by Aboleth
Conquer Divide
Genre
Post-Hardcore, Metalcore, Rock
Band Members
Kiarely - @kiarelydivides
Janel- @janeldivides
Kristen - @kristendivides
Izzy - @izzydivides
Past Members:
Tamara
Ashley
Sarah
Suzie
Hometown
US/UK
Record Label
Artery Recordings
Affiliation
Sony RED
About
Six girls with a passion for music.
https://www.youtube.com/watch?v=_z4L4DXdXLI
Biography
Conquer Divide is a metalcore band with members hailing from the U.S., the U.K. and Serbia.
Personal Information
Photography - Tim Harmon
Artwork - Justin Morter
Album Artwork - Bailey Zindel
Current Location
everywhere
General Manager
Eric Rushing - The Artery Foundation
Press contact
Amy Sciarretto for Atom Splitter PR: amy@atomsplitterpr.com
Booking agent
US: Adam@tailoredtalentagency.com
UK/Europe: Beckie@xraytouring.com
Japan: kenji@fiveoneinc.com
Shaman's Harvest
The Official Shaman's Harvest facebook page.
Deep inside Missouri's capital city, you will find one of the most amazing bands to emerge from the Midwest. This 5-piece features Nathan "Drake" Hunt on vocals, Josh Hamler on guitar, bassist Matt Fisher, Derrick Shipp on lead guitar and Adam Zemanek on drums. Together, they have formulated their own unique mix of modern and classic rock with a southern twist that has energized fans across the nation.
Shaman's Harvest has successfully endured a long journey and cultivated a large national fan base. "Dragonfly," from the album SHINE, truly showcased their unique ability to create a dynamic original sound. Their debut single from the critically acclaimed album landed on both the Billboard Active Rock (#13) and Heritage Rock (#9) charts and set the boys up to be one of the biggest truly independent rock bands of today. This brought on national tours with Adelitas Way, Puddle of Mudd, Black Stone Cherry, AC/DC, and not to mention the largest of national festivals. The band's hard work and dedication to touring catapulted them into the spotlight and opened doors to many opportunities including professional sports teams, WWE wrestlers, and movie soundtracks using Shaman's Harvest songs.
Spending most of 2012 in the studio, Shaman's Harvest continues to forge ahead with their Fifth full-length album titled "Smokin Hearts & Broken Guns" due for release late summer 2014 featuring "Dangerous" as the first single. In support of the new album, Shaman's Harvest will be hitting the road in 2014 bringing thier unique style of Rock n Roll to a venue near you.
Current Location
Jefferson City, MO
General Manager
Phil Dunscombe
freshmgmt@icloud.com
Press contact
freshmgmt@icloud.com
Booking agent
Anthony Paolercio
UTA
apaolerico_a@unitedtalent.com
Molasses Barge
Genre
Doom Metal/Heavy Rock
Band Members
Brian "Butch" Balich - Vocals
/
Amy Bianco - Bass
/
Dave Fresch - Guitar
/
Justin Gizzi - Guitar
/
Wayne Massey - Drums
Hometown
Pittsburgh, PA
Record Label
Blackseed Records
About
The official home of the Molasses Barge ! Get yer doom on !
Current Location
Pittsburgh, PA
Press contact
justingizzi2@yahoo.com
Booking agent
mbarge09@yahoo.com